BOUNTIFUL BLESSINGS AND OVERFLOWING LOVE
TO YOU AND YOUR FAMILY!
VICTORY HOUSE INTERNATIONAL MINISTRIES, INC. (VHIM)
Under the directorship of Ministers Michael and Gail Faulkner, Founders, VHIM's vision is to minister salvation to the lost and to assist believers in the body of Christ who have spiritual needs to become free, victorious, and intimate in their walk and relationship with the Lord.
VHIM engages the body of Christ and unbelievers in the Ministry of the Word of God—the only powerful tool that will bring inner healing, deliverance, and change to the lives of multitudes. We released God's love, presence, and breath in prisons, hospitals, streets, nationally, third world nations, and by way of the Internet. The Ministry depends solely on the power of God, the finished work of Christ, and the continuing work of The Holy Spirit to produce fruitful, victorious Christ-centered lives. VHIM, Inc. was first envisioned in 1995 and established in 2011. The Ministry is a 501 (c) (3) charitable outreach.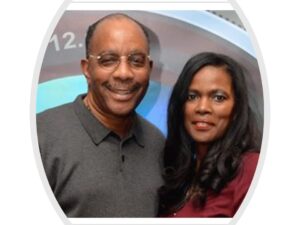 Our greatest desire is to see you grow in intimacy with the Father as you become equipped and activated in all that He has for you. Let's go deeper, wider, yet still in His presence! Let's go forth in the authority and power of the Holy Spirit to advance the Kingdom! – The Faulkners