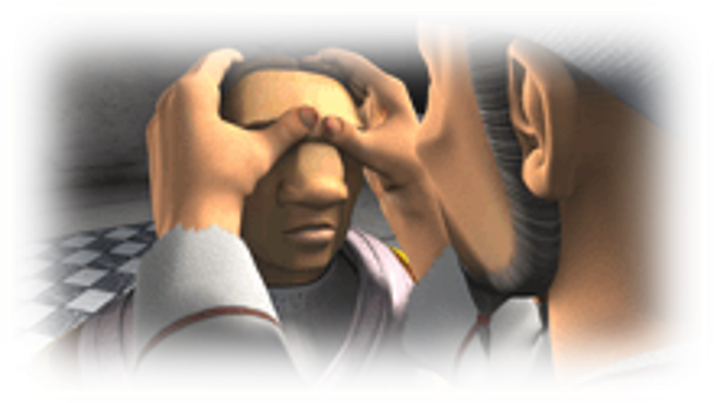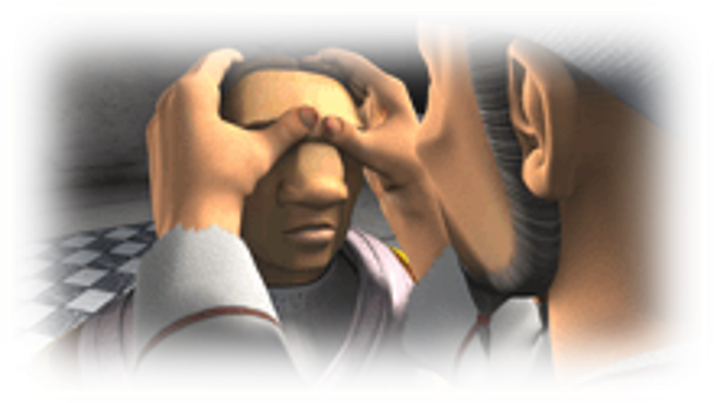 Most of us are familiar with the conversion of Saul to Paul. Let's look at Ananias' Damascus "straight" road experience—a lesson about God's unconditional love, and about God's calling amid a boisterous detrimental situation in Acts 9:10-19.
The Lord appeared to Ananias in a vision. Ananias responded in like manner as Samuel did when the Lord calls him, and he responded, "Behold, I am here, Lord". The Lord commanded Ananias to arise immediately and go into the street which is called Straight, and to look for a man of Tarsus named Saul. Furthermore, He said to Ananias that Saul is praying AND has seen Ananias in a vision coming and laying his hands on him, so he would regain his sight.
Ananias answered the Lord, saying, that he had heard people talking about how much evil and havoc Saul has done to the saints who professed the name of Christ in Jerusalem, and how he violently persecuted and slaughter the disciples of Christ. Furthermore, he said to the Lord, Saul had taken the lead, and had been given the authority by the chief priests to lock up the saints who call on His name. Nonetheless, the Lord said to Ananias, get up and go, do not delay or make excuses, there is no reason for you to be afraid. He goes on further to say, He chose Saul as an instrument to carry His name before the Gentiles, kings, and the children of Israel. So, without excuses, Ananias quietly yielded. He arose and went on his way to the place where Saul stayed.
Note that, contrary to how detrimental the situation was, Ananias responds to the Lord's call, showed obedience and readiness to hearken to His voice, to do His will, and to obey His command. Something life-changing took place in Ananias' heart from the moment God whispered His intended purpose and plan for Saul. From that moment, Ananias no longer perceives Saul as the chief persecutor of the saints, "the enemy"; but he now comprehends that he is "brother Saul." Ananias called Saul "brother", not because he was of the same nationality, but because he was now of the same faith—a regenerate person who now belongs to the household of faith. Ananias relied not on his own knowledge, not on his ordinary understanding, and not on his physical sight; but he relied upon what the Lord had spoken and shown him about Saul in the vision.
Ananias also had a Damascus "straight" road experience—a lesson about God's unconditional love, and about God's calling amid a boisterous detrimental situation. Because of his obedience, he got to witness, firsthand, the Lord's power to set free, the healing and deliverance of Saul, and to grow in intimacy with the Lord by receiving a vision, and by hearing and obeying the Lord's voice. God used him to impart to Saul, by the laying on of hands, healing by restoring his sight, the gifts of the Holy Spirit, water baptism, food, and natural strength. "But my God shall supply all your need according to his riches in glory by Christ Jesus." – Philippians 4:19.
So, Ananias departed and entered the house. And laying his hands on him, he said, "Brother Saul, the Lord Jesus who appeared to you on the road by which you came has sent me so that you may regain your sight AND be filled with the Holy Spirit." "And immediately something like scales fell from his eyes, and he regained his sight. Then he rose and was baptized; and taking food, he was strengthened."
Being quickened by the Lord's grace, Saul cries out unto Him. He prayed as a regenerate man who yearned after communion with Christ. Here is a man who had never prayed before, now praying by the unction of the Holy Spirit, and with understanding, such as he had not previously desired. Consequently, just as it had been the third day Jesus had risen from the dead, it was on the third day Saul was regenerated and received spiritual and natural sight from the Lord. He received his sight, by the laying on of hands, which he had been without for three days. Furthermore, he was filled with the Holy Ghost, and he could now with the extraordinary gifts of the Spirit, speaking with divers tongues, healing all manner of diseases, preach with boldness and with power, etc.
Whose life has the Lord called you to impact? Like Ananias, will you answer the call?
Read Acts 9:10-19
Read more...
---